Healthy, Tasty Meals for your little ones!
We are all about making healthy eating easy, and that applies to all ages! We've curated a special selection of meals that your kids will love. These dishes are not only tasty, but wholesome and loaded with more nutrients than your average kids meal. 
Save time and money, while not compromising on your kids' health.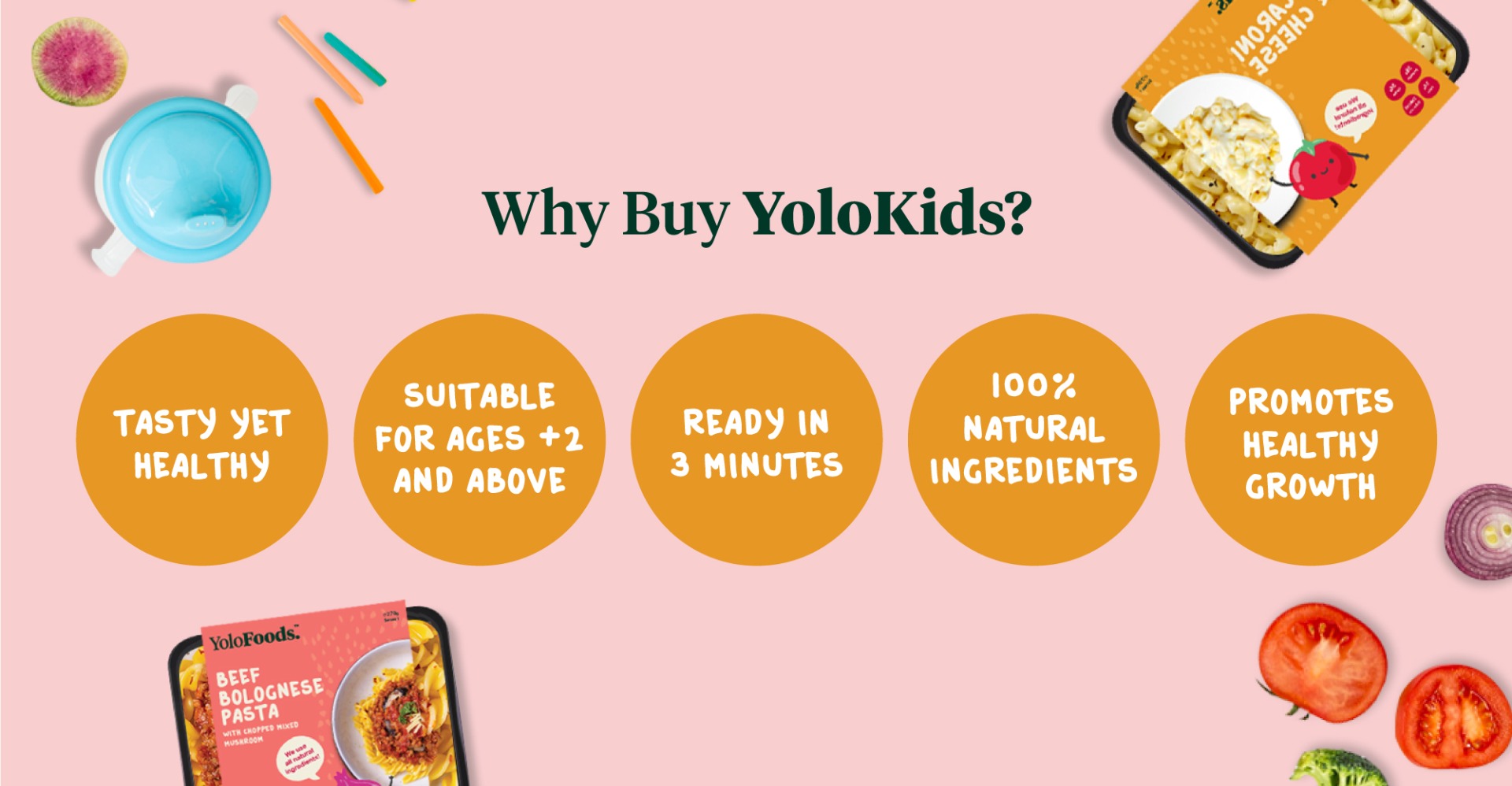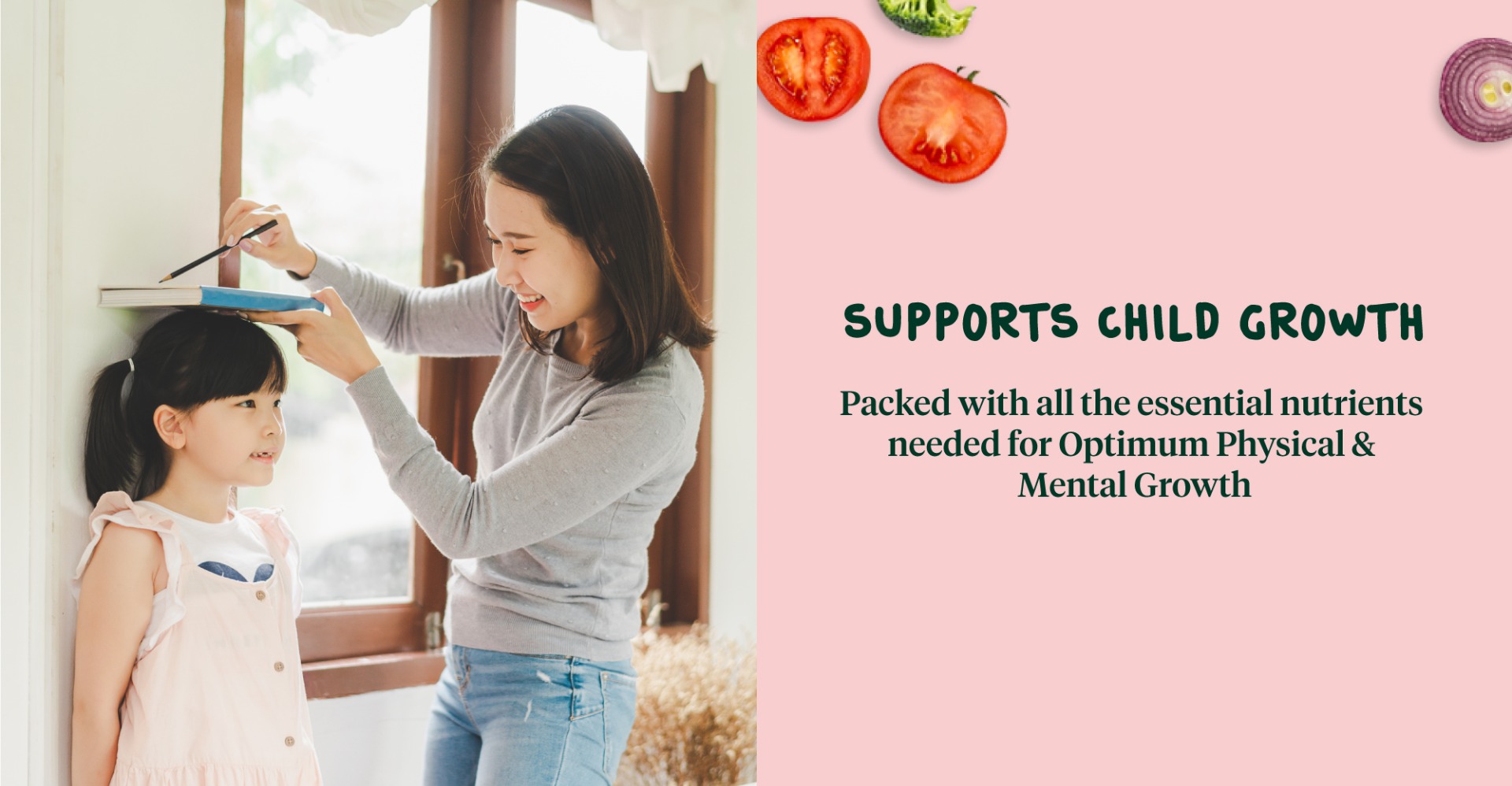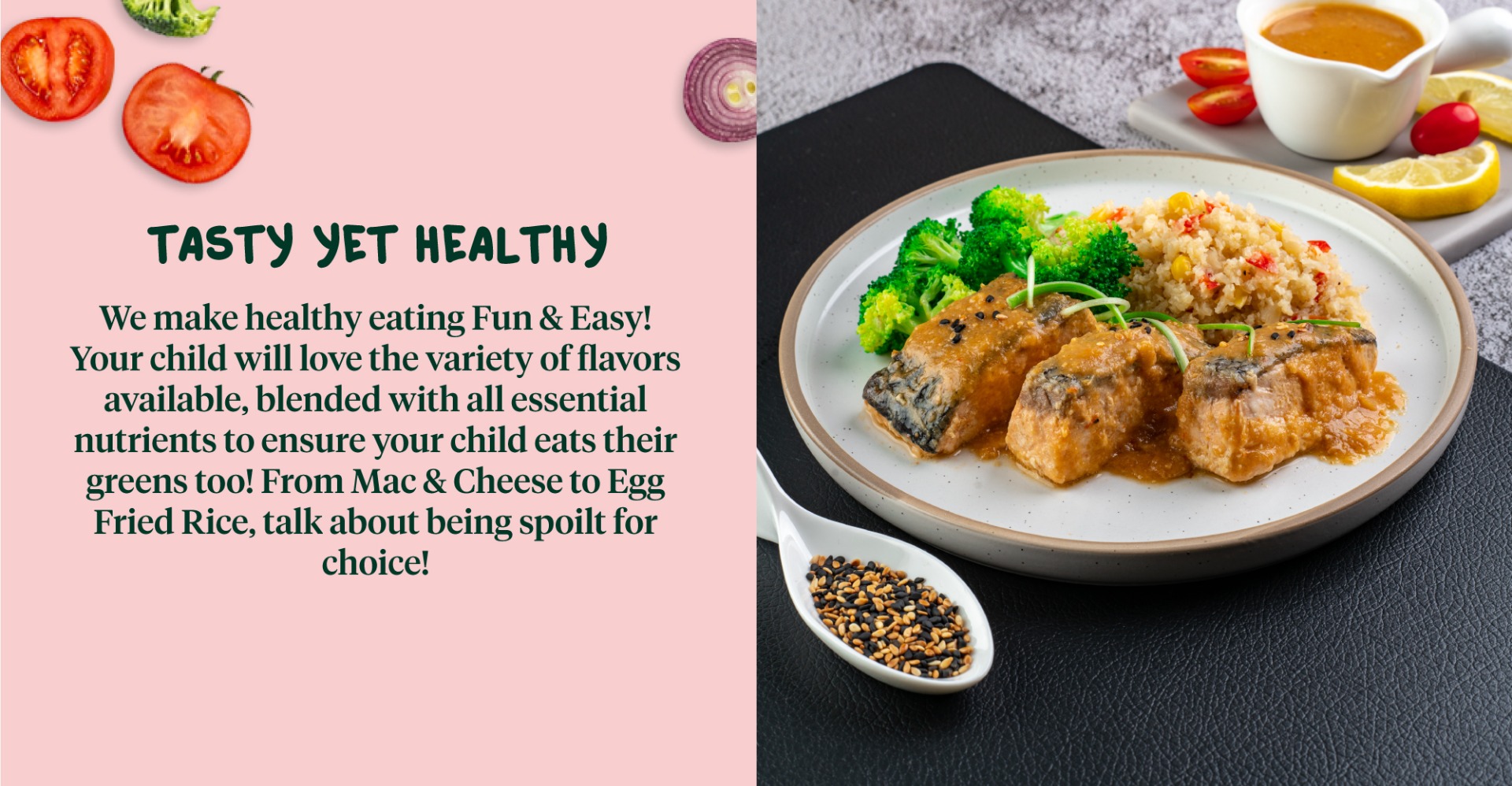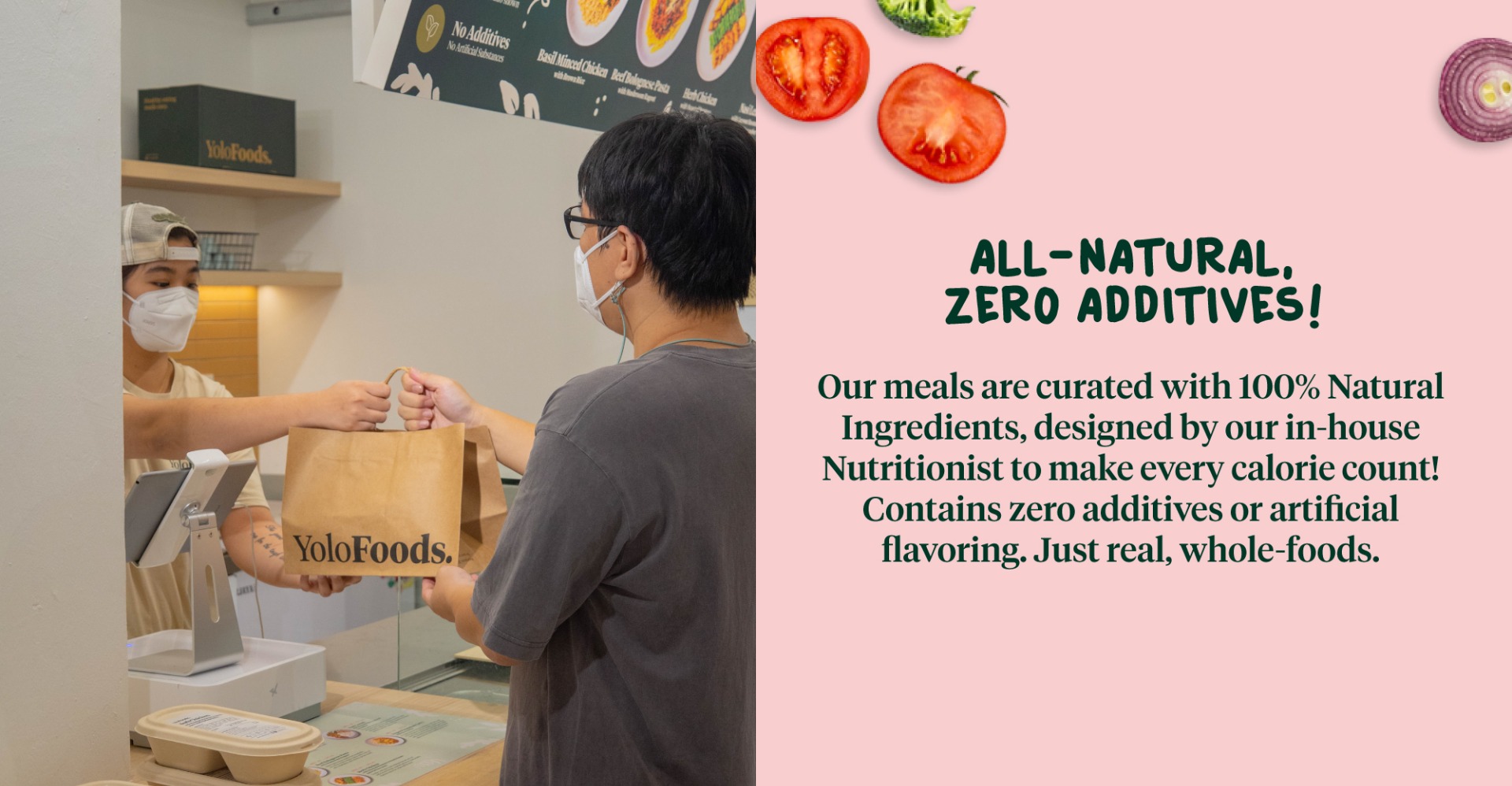 Yes we do! We currently accept the following requests:
No beef / lamb
No seafood
No spicy food / chilis
No nuts
No dairy
Remove specific vegetable or food ingredient you do not like.
In order to meet your dietary requirements, your meal may be replaced with another meal which may not be on the day's menu. The replacement will be subject to availability.
Yes! YoloKids is designed for children aged +2 and above, as it contains all essential nutrients that is required for your child's development and growth.
If you have kept your product chilled, you can warm it up with a pan/oven/microwave for a
duration of 3 minutes. If your product is frozen, we recommend warming it up for 8-10 minutes.
Your YoloKids meals can be kept for 5 days if kept chilled in the fridge between 1 to 5 degrees. If you keep the items in the freezer, it can last for up to 2 months.
Please check the individual labels for storage instructions.
Two (2) working days (excluding public holidays) - (before 12.00pm) are required to process your orders and our friendly customer service will contact you to confirm your orders and schedules.
For all online orders, you will be billed directly on the website and Yolo Group will be the name of the company that appears on your payment records.
All online orders for YoloPlans,YoloMeals and YoloEats made after 12.00pm on Mondays through Thursdays will be processed on the next business working day.
YoloPlans,YoloMeals and YoloEats orders received after 12.00pm on Friday will have the following Tuesday as the earliest delivery day available. However, if a Public Holiday falls on Monday, then the order will be out for delivery on a Wednesday
Yes, please inform us at least 2 working days in advance before the cut off time of 12.00 pm. We are not able to accommodate any changes/amendment requests made after this period.