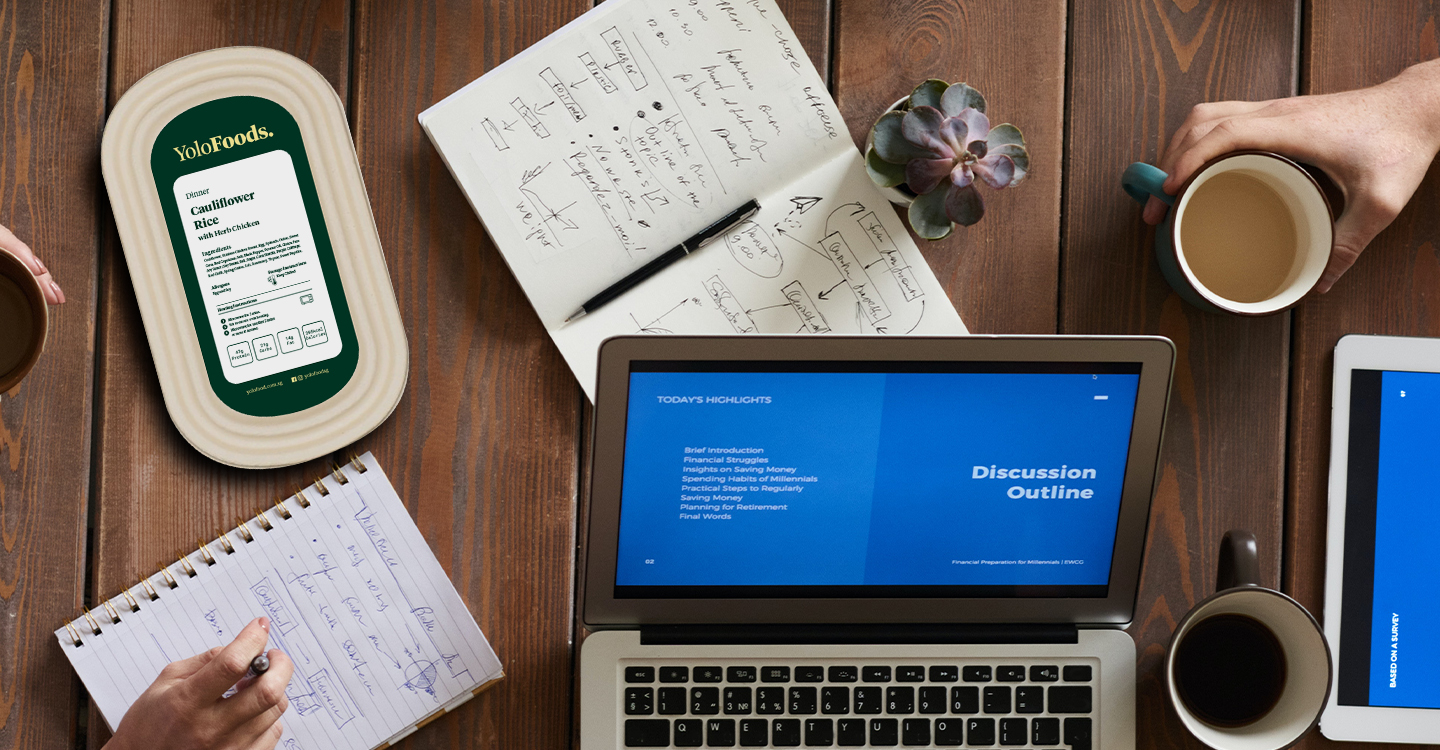 Healthy meals prepared straight from our kitchen directly to your office. 
Best Sellers
Healthy eating made easy
Beef Bulgogi with Sweet Potato Noodles
Beef Meatballs w/ Mashed Potatoes & Sauteed Veggies
Brown Rice Chicken Paella w/ Prawns, Squids & Green Peas
Cauliflower Rice w/ Herbed Chicken & Spinach Eggs
Lam Kofta w/ Couscous, Cucumber Mint Yoghurt & Pomegranate
Staff Lunch & Dinner Sorted
Our meals are nutritiously-packed and full of flavor. Your employees would be thrilled!
Healthy Corporate Meal Plans
Hosting Events? Let us curate and deliver healthy, delicious meals for you and your team.
A package comprising of our hand-picked bestsellers is the best way to show appreciation to your team.
Wholesale Supply & Catering
Looking for a long-term partnership at a larger scale? We've got you covered!
Mix and match from our pre-portioned, zero prep and no cooking required range of protein, base, soups, sauces, and greens for the perfect hassle-free meals.