Are You A Healthy Food Junkie?


Love creating contents? How about both?
Be a part of YoloFoods Affiliate and Influencer Program today!

Food and Fitness are highly experiential topics, they can be shared to Inspire and Motivate others to also make a lifestyle change for themselves.

At YoloFoods, we empower transformation journeys and with our new Affiliate Program, you can be an Ambassador of Change too while also earning Commission for every successful sale you've contributed.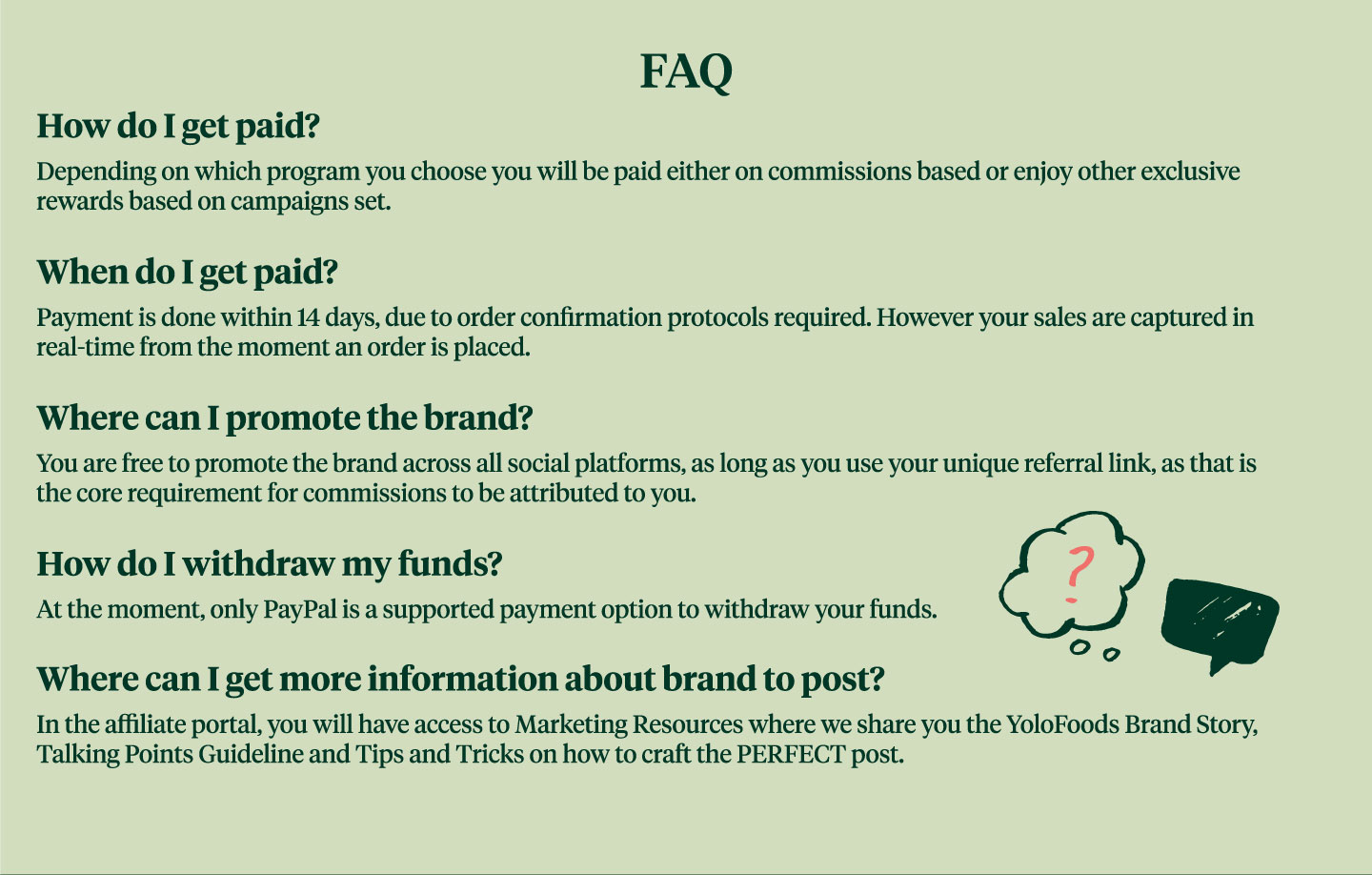 Be A Part of The YoloFam!

Register now to be a part of our ever-growing Health & Wellness Community.


Your First Step towards Wellness is a click away: